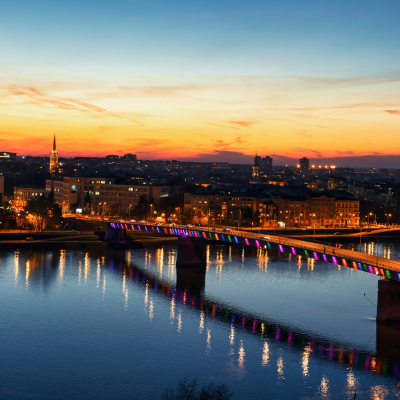 Lufthansa City Center
Panacomp Wonderland Travel
Bulevar Cara Lazara 96
21000 Novi sad Serbia
English
Serbian
French
×
We speak several languages
English
Serbian
French
Spanish
Welcome to LCC Panacomp Wonderland Travel
LCC Panacomp Wonderland Travel Serbia, specialized in cultural heritage tours and MICE to Serbia and the Balkan countries – Bosnia and Herzegovina, Croatia, Slovenia, Montenegro, Albania, Macedonia, Bulgaria and Romania.

We are reputed travel professionals in Serbia and the Balkan region who successfully operate any tour package or event we decide is best for our partners in order to provide unique experiences and successfully achieve excellent feedback of satisfied clients.

We designed and operate more than 250 various tour packages to Serbia and the countries or the Balkans - Multi-Country Balkan Tours, capable to provide the highest quality of services and clients' unique experiences. Thanks to our 30 years long experience in tourism business Panacomp Wonderland Travel is inbound and MICE ground operator deeply committed to MICE and incoming tourism of Serbia and the flavorful Balkans.
×
Opening Hours
Monday 8:00 - 12:00
Tuesday 8:00 - 12:00
Wednesday 8:00 - 12:00
Thursday 8:00 - 12:00
Friday 8:00 - 12:00
Saturday closed
Sunday closed