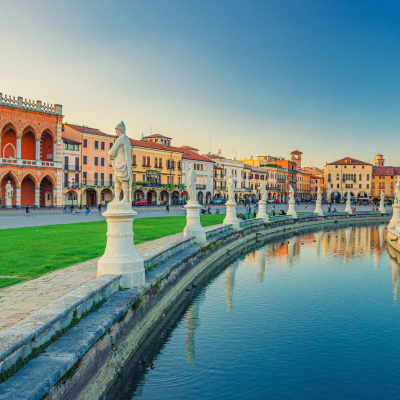 Lufthansa City Center
L'Impronta Viaggi
Passaggio dei Bagni della Juta,1
35016 Piazzola sul Brenta Italy
●
We are currently closed
Today: 9:00 - 12:30 and 14:30 - 18:00
English
Italian
German
This is us
LCC L'Impronta Viaggi: a solid travel agency with over 25 years of direct experience available to our customers. From every place, we study history, culture, peoples and traditions. We explore corners of the world in the first person, and we suggest it to our travelers.

With professionalism, we know the secrets of the trade: those that stand before the trip and those that come after, and we put them at the service of our travelers with dedication and honesty. Furthermore, LCC L'Impronta Viaggi offers tailor-made trips for each traveler. Especially regrading the ideal trip for destination, budget, and services. Every trip is unique.

We are present at all times, from the creation of the trip to the departure. Professional tour guides experienced of destinations; we always have a careful eye to respect the peoples, cultures and landscapes without ever leaving anything to chance.
×
Opening Hours
Monday 9:00 - 12:30 and 14:30 - 18:00
Tuesday 9:00 - 12:30 and 14:30 - 18:00
Wednesday 9:00 - 12:30 and 14:30 - 18:00
Thursday 9:00 - 12:30 and 14:30 - 18:00
Friday 9:00 - 12:30 and 14:30 - 18:00
Saturday closed
Sunday closed