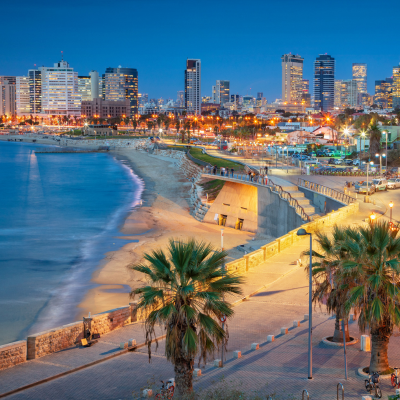 Lufthansa City Center
Mona Tours
1st Ben Yehuda Street
63801 Tel Aviv Israel
English
Hebrew
Arabic
×
We speak several languages
English
Hebrew
Arabic
Russian
LCC Mona Tours - Enjoy without limits
LCC Mona Tours was founded in 1981 and is one of the leading tourism companies in Israel, located in Rishon LeZion.

Due to our accredited travel agency activities LCC Mona Tours generates over $200M annual sales revenue from tourism.

It is an airline GSA of Azerbaijan Airlines, Ural Airlines, and Sky Up Airlines, with highly experienced and proactive sales team helping you achieve your goals by carrying out a wide variety of sales activities.

The company's line of business mainly dealing with the outbound market, as a leading tour operator and air booking through 3 online websites offering multimedia content to B2C and B2B booking engine systems providing solutions to complex infrastructure for operation in the IATA & NON IATA markets

Our wholesale divisions, call centers, incoming division, cruise department and branches dedicated professional customer-driven staff, using the latest technology to provide booking of flights, accommodations, car rentals, cruises, dynamic packages, groups, business plans, international spa's and organized tours. With this knowledge and experience in the travel market place and aviation industry LCC Mona Tours is ideally suited to carry out all your strategies in order to compete and be a part of the global network travel and aviation.
×
Opening Hours
Monday 9:00 - 18:00
Tuesday 9:00 - 18:00
Wednesday 9:00 - 18:00
Thursday 9:00 - 18:00
Friday 9:00 - 13:00
Saturday closed
Sunday closed