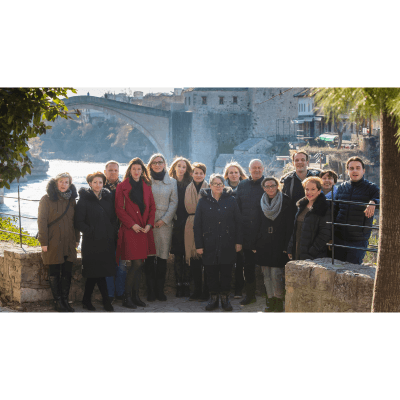 Lufthansa City Center
Fortuna
Dr. Ante Starcevica
88000 Mostar Bosnia and Herzegovina
Bosnian
English
French
×
We speak several languages
Bosnian
English
French
German
Italian
Welcome to LCC Fortuna
Founded in 1989, LCC Fortuna Tours DMC, a family run business, has grown to become the leading tour operator in Bosnia & Hezegovina and neighbouring countries. The company takes pride in its provision of comprehensive and personalised travel service through its team of fully accredited professionals, at the best possible price.

The key to LCC Fortuna's success lies in its experience, effective organisation, customer service and network of branch offices catering for all travel needs. To mention a few: we provide short excursions, tailor-made tours, transfer, ticketing, hotel accomodation, mice...

The core of our company's success is centred on our people. Our guide service personnel, both skilled and fluent communicators in all European language have grown with the business. They are enthusiastic, accomplished in their facilitation of information as well as entertaining.
×
Opening Hours
Monday 9:00 - 14:00
Tuesday 9:00 - 14:00
Wednesday 9:00 - 14:00
Thursday 9:00 - 14:00
Friday 9:00 - 14:00
Saturday Closed
Sunday Closed