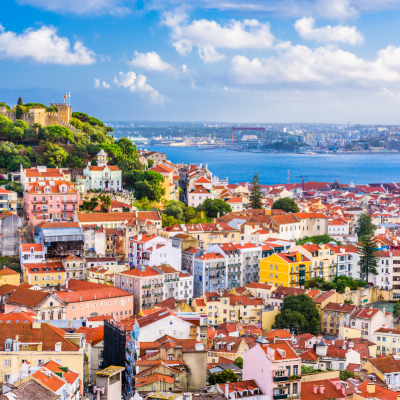 Lufthansa City Center
Clube Viajar Lisboa
Av. Marconi 4D
1000-205 Lisboa Portugal
×
Our Locations
Clube Viajar
Lufthansa City Center
Rua Damião de Góis, 21
4050-225 Porto
English
French
Portuguese
×
We speak several languages
English
French
Portuguese
Spanish
LCC Clube Viajar: 25 years of experience!
What makes L CC Clube Viajar different?
Strong Brand and Reliability: Both at the tour operator segment, close to the universe of the portuguese travel agencies, and at its own sales channels through the final consumer.
Flexibility: The 3 brands benefit from each other, creating unique synergies and allowing us to make stronger partnerships that are reflected in our quality and competitivity.
High Level of satisfaction: We give our clients the guarantee of quality in our service. As a result, the complaint rate is extremely low (less than 1%).
Team of Professionals: We have very experienced and motivated multidisciplinary teams, in several areas such as contracting, negotiation skills, programming, booking and on site coordination as well accompanying.
×
Opening Hours
Monday 9:00 - 19:00
Tuesday 9:00 - 19:00
Wednesday 9:00 - 19:00
Thursday 9:00 - 19:00
Friday 9:00 - 19:00
Saturday Geschlossen
Sunday Geschlossen